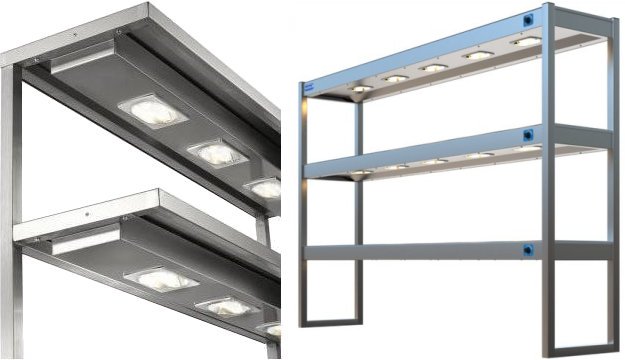 Here you can choose from both heated and unheated gantries. First choose 1, 2 or 3 tiers for your heated gantry and then select the size you require. Choose which shelves you want heated from our Heat Lamps page.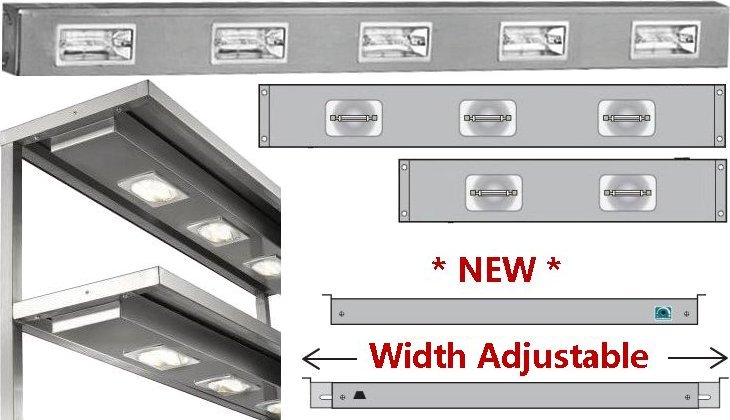 Four sizes of Gantry Heat Lamp boxes are available, these can be either fitted to new heated gantries or used as a replacement on an existing gantry. These heated light boxes can also be hung on chains.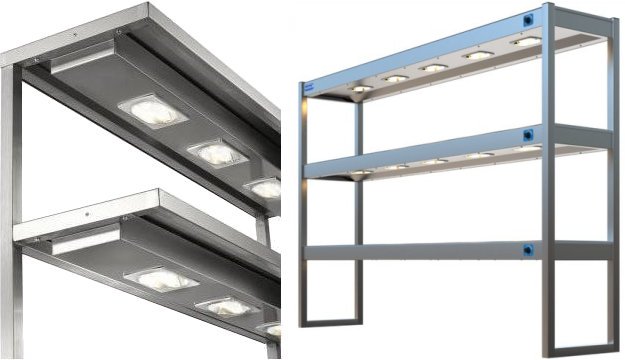 Heat Lamp Spares for heated gantries including spare 300 watt jacketed catering lamps and the holders for these heat lights or a complete new assembly including the bulb.